February 5, 2018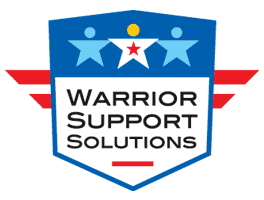 News Release
U.S. Air Force Taps Warrior Support Solutions for New EW ECCT
Warrior Support Solutions' EW experience in combat combined with current industry knowledge will help drive the new U.S. Air Force study
Twitter:  US Air Force leadership taps Warrior Support Solutions' EW and EMSO expertise for new EW ECCT: [www.warriorss.com]
Milford, New Hampshire [5 February 2018] — Warrior Support Solutions announces today that it is slated to take a key role in the upcoming U.S. Air Force Electronic Warfare (EW) enterprise capability collaboration team (ECCT) designed to ensure U.S. superiority within the electromagnetic spectrum (EMS). The effort will run for one year, resulting in a report within eighteen months; a report that will drive the content of the U.S. Air Force's next EW and Electromagnetic Spectrum Operations (EMSO) strategy and implementation plan.
"Our role will be a dual effort, serving as both an advisor and a coordinator," stated Steve "Tango" Tourangeau, President of Warrior Support Solutions and USAF Lt. Colonel (retired). "Our primary task will be to provide subject matter expertise on both EW and EMSO capabilities. Additionally, we will coordinate the efforts of all ECCT working groups to ensure completeness and to prevent duplication of effort, thus maximizing the value of the activity."
The Air Force considers it critically important that we improve our electronic warfare and electromagnetic spectrum capabilities given the growing anti-access area denial (A2AD) capabilities of certain players in the geopolitical environment. Among the observations supporting these concerns are the expansion of the borders of China through the build-up of islands in the Pacific, Russia's spectrum domination of the field of battle in Crimea and the Ukraine, and the worrisome expansion of missile systems in North Korea.
General Stephen W. "Seve" Wilson, Vice Chief of Staff of the U.S. Air Force, stated at the Association of Old Crows symposium in November that "It's long overdue. In the future fights, he that dominates the [electromagnetic] spectrum wins. It's really important. I know that's where our adversaries are focused."
The ECCT calls for a set of working groups, each charged with documenting a specific area of capability. Areas to be highlighted include the following: platform-level technologies to provide electronic warfare capabilities; system and sub-system technologies to provide non-kinetic effect capabilities; concepts for EW capabilities yet to be developed; as well as the costs, risks, maturities, performance, production capacities, materiel needed, and integration abilities for each area.
As a trusted advisor to the U.S. Air Force, Warrior Support Solutions, LLC, leverages rare Electronic Warfare experience and current security clearances to maintain the most up-to-date information and analysis on EW & Electromagnetic Spectrum Operations. The company also acts as stewards of U.S. Air Force EW/EMSO initiatives; developing essential, non-kinetic capabilities, and ensuring their integration and interoperability across the multi-domain battlespace. Our goal is to enhance the practice and art of deploying EW/EMSO capabilities in all military operations to achieve superiority throughout the electromagnetic spectrum.
www.warriorss.com