February 14, 2020

REGISTER TODAY FOR OUR UPCOMING WEBINAR SERIES
 NHADEC is proud to announce a webinar series in partnership with Evolutions in Business (EIB) . The series of three webinars center on export controls and regulations  critical to business development.
Join us, February 19th, for the first presentation on Export Reform Regulations, presented by EIB Vice President, Nicolette Reed.
Webinar Overview:
The Point of Export Reform
The Key to Reform & Compliance: Proper Classification of Products & Tech Data
Licensing Has Been Made Easier
Determining If Your Item is ITAR or 600 Series EAR
Review of ITAR Categories Shifts to EAR
License Exceptions Now Available for Lower-Level Military EAR Items (STA)
Specially Designed Catch & Release
February 19th, from 12:00-1:00 p.m.
COST: $50 each webinar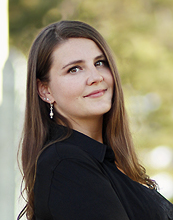 About Nicolette: Nicolette has gained the respect of both customers and colleagues alike for her public speaking skills as well as her acumen of ITAR and EAR regulations. Nicolette has given presentations on the Export Regulations throughout New England at places like Bryant University in Rhode Island, Manchester Community College, the McAuliffe-Shepard Discovery Center, and the Department of Business and Economic Affairs through the Division of Economic Development in New Hampshire.
Upcoming Webinars to Join!
March 4th – What Are "Critical Technologies"
-What Types of Products Are Considered Critical Technologies?
-What Are the New Restrictions?
-Restrictions on ZTE & Other Chinese Tech Companies
April 8th – CFIUS & FIRMMA
-How It Applies to ALL COMPANIES Making Critical Technologies
-Foreign Owned Company Mergers & Acquisitions – Your U.S. Responsibility
-The Costs of Being Unaware!
If you have any questions regarding the webinar series, please reach out Sean Foote at
Sean@Transupport.com
Click here to Register for the February 19th Webinar